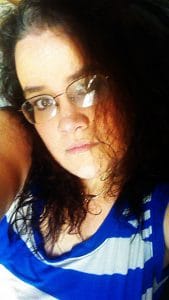 Hi there! I'm Shannon, a child of God and a work at home mom of one teenage boy and one infant. I was a single work at home mom for 12 years before meeting my significant other. We recently had a baby. Yes, I was almost done and then started over! But I wouldn't change a thing. He's such a blessing and so very worth it.
We live in South Georgia not too far from the Florida border. We enjoy dining out, watching movies, camping, fishing, and just hanging out in general.
I love to cook so you'll find a lot of content focused on eating! Recipes and cookbooks will be the norm. Since I have a teenager and an infant, you're also going to find a lot of parenting related content. We've been homeschooling for a few years now so that's mixed in as well.
I have been a Graphic Designer for many moons and consider it a passion and hobby as well as career. I got my start in print work and naturally gravitated into web work as well. While I do a little of it all, my specialties are WordPress design/customizations and newspaper/magazine/book layouts. Helping the self-publishing author get their book ready for print always gives me a great feeling. Working for my local newspaper, and in the past for a print shop, I came home full time in April of 2007 to freelance.
Good to meet you!