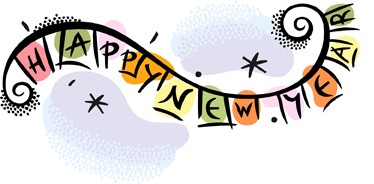 Two of the most common new year resolutions have to do with health and finances. Many people have weight loss as a number one resolution. I've never been big on making my own new year resolutions. I'm not even sure why. Fear of failure is probably the biggest reason. That's the same reason I don't participate in the goal days on my networking groups. I hate accountability. I was talking to my friend Tammy Munson about that the other night. I often keep my projects, goals, etc to myself because I don't want anybody to know when I don't accomplish whatever it is I want to do. Or if I don't do it as quickly as I plan. Let's face it, life gets in the way. I have several domains that I'm working on getting to a launch point. I hope it will be soon, but I can't say for sure.
In the last few weeks, I've seen in several places where instead of coming up with new year resolutions, they are coming up with a theme for the year. I don't remember where I originally read about this idea, but I know I've seen it several times since. I think that rather than come up with a list of resolutions, I'm going to come up with a theme for the year. I've also decided I'm going to have a theme for my business, and a theme for my personal life. So here goes…
My theme for business is going to be "Focus" and this doesn't mean that I'm going to focus on just one thing. However, I am going to focus on being more productive with my time and I'm going to focus on getting organized so that all my ideas can flourish instead of going stale because I'm too overwhelmed to deal with them.
I've given my theme for my personal life a lot of thought, and after much debating and more than a few tears, I've decided that 2009 is going to be the year of letting go. I have been through a lot of stuff personally in the last several years. There is a lot of stress, anger and even bitterness. I'm tired of holding onto it. It's time to let it go. The last few weeks I've really felt like God is telling me that it is time to let it all go. I'll expand more on that later. Please say a prayer for me as I deal with some of this personal crap and get it out of my life once and for all.