(NAPS)—A recent survey found that breast cancer is the disease women worry about most, more than heart attack, diabetes or lung cancer. The survey also showed that women who are unhappy with their physical appearance are less likely to get lifesaving preventive screenings such as mammograms.
"Our new breast cancer campaign entitled 'Learn. Love. Commit.' seeks to not only give women the information they need on breast cancer risk factors, screening and treatment, but also encourages them to feel self-confident and worthy enough to take preventive steps to keep themselves healthy," said Elizabeth Battaglino Cahill, RN, executive director of the National Women's Health Resource Center (NWHRC), the nonprofit organization for which the study was conducted.
Another interesting finding of the survey is that many women do not realize that age is the biggest risk factor for breast cancer. In the survey, NWHRC discovered that 64 percent of the women incorrectly believed that family history is the single greatest risk factor. This was true regardless of the respondent's age.
On a positive note, 74 percent of respondents report having had a mammogram in the last year, and 61 percent state they have performed a breast self-exam in the last month.
A key factor for women not having a mammogram was cost. Twenty-one percent say they can- not afford to get a mammogram.
"With screening technologies becoming more accurate and advanced, coupled with the number of local programs offering free mammograms, women need to know these options are available in their communities," said Lydia Komarnicky, M.D., chair of the Department of Radiation Oncology at Drexel University College of Medicine and medical adviser for the NWHRC's "Learn. Love. Commit." campaign. "We need to make access to mammography as simple and cost effective as possible."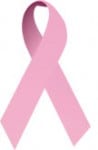 To empower women with the latest information and the confidence to translate that knowledge into action, the National Women's Health Resource Center has launched a new Breast Health Center on its award-winning Web site, www.healthywomen.org.
While women are clearly concerned about breast cancer, roughly one-quarter are not getting annual mammograms.