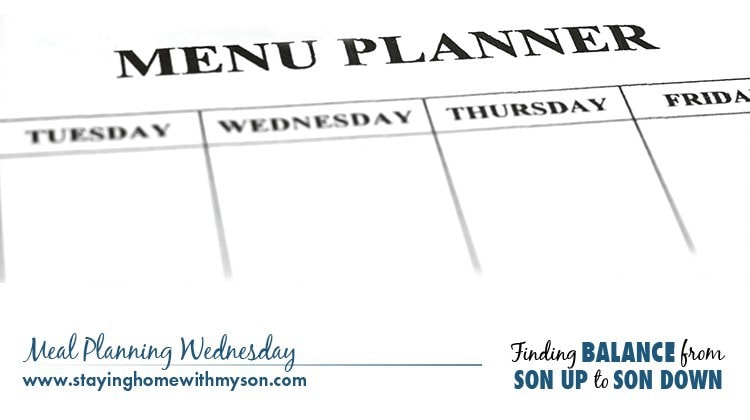 Meal planning isn't difficult, however, having a system helps. You need to be somewhat organized and a bit patient. I base my meal plans on the local sales even when they don't mesh with the recipes I have in mind. Sometimes I spring for the ingredients anyway, but I often put that meal on hold until the item does go on sale. If your week is really busy, pasta, burgers and even breakfast for dinner are options. Get creative and have fun. Meal planning really can alleviate much of the stress of busy families and meal time.
I like to plan around themes which helps in thinking of meals for the day. For example, we almost always have Pizza on Friday. Sometimes it's homemade, sometimes it's Walmart take and Bake, and sometimes it's from Pizza Hut, Domino's or another local pizza place, but it's almost always pizza. I also often consult this fun calendar for special days. For example, did you know that September is Chicken Month? And September 10th is TV Dinner Day!
My meal plan starts on Wednesday because the ads for my local grocery stores come out on Tuesday. Use what day works best for you.
Wednesday: Rice with Hamburger Gravy, Green Beans
Thursday: Garlic-Yogurt-Marinated Chicken Thighs
Friday: It's Pizza Friday! And today is Salami Day so I'm going to make this Salami and Mushroom Pizza
Saturday: Hot Dogs with Chili Beans
Sunday: Ham
Monday: TV Dinner Day!
Tuesday: Enchilada Lasagna
Interested in a "done for you" solution? Check out eMeals by clicking on the banner below.