I only recommend products I would use myself and all opinions expressed are my own. This post may contain affiliate links that, at no additional cost to you, I may earn a small commission on. Read my full disclosure here.
If you missed why I moved my menu plan to Wednesday click here.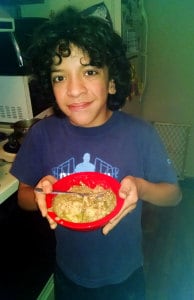 Birthday dinner was Logan's Steakhouse. I had never been there before. Prices were not overly high. The boyfriend and I had fried mushrooms for our appetizer. They were delicious. Then I had a dinner plate of a small steak and a small salmon fillet. There was a vegetable kabob with it and a grilled pineapple kabob. I also had a baked potato. All delicious! Definitely worth the price. I should have taken a picture. But I was too hungry and it smelled too good! LOL
The rest of the week went fairly well. I decided Andrew is making dinner at least once a week. Probably on Monday's. Last week I showed him how to make hamburger rice with gravy. He did an excellent job. I usually do the rice in the slow cooker. Then I let him taste the gravy and decide if it needed more seasoning and what. He made excellent choices.
Tonight he's decided he wants to make the hamburgers. I'm going to let him. He loves cooking and seems to think he needs to make it more than weekly. LOL We'll see about that!
Now on to this week's …
Wednesday: Hamburgers
Thursday: Chicken 'n Noodles with green beans
Friday: Chili
Saturday: Sandwiches
Sunday: Chicken 'n Dumplings
Monday: Rice and Hamburger Gravy with green beans
Tuesday: Easy Enchiladas {maybe for real this time…BWAHAHAHA}