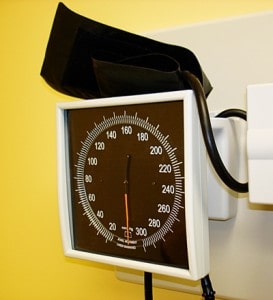 I had suspected for a month or so that having high blood pressure was soon going to be a problem for me. Because of the lack of health insurance, I had put off going to the doctor and had been researching ways to lower my blood pressure naturally.
I didn't start soon enough. I've been monitoring my blood pressure at home and this week it finally scared me bad enough to go to the doctor. My dad died of a heart attack because of his high blood pressure so I'm a little freaked out.
OK a lot freaked out.
So now I'm regulated to taking a pill every night and going to the doctor every 4 or 5 days until they can decide what medication and dosage is going to work best to manage my high blood pressure. So I'll keep doing what I can naturally. And doing what the doctor says. And praying that I can keep from worrying about it. That isn't going to help anyway.
Andrew is freaking out and suddenly very clingy. He knows that high blood pressure is the same condition his Papa died of, so he's having a really hard time with it. I wish I knew what to tell him.
Photo courtesy of
www.sxc.hu/profile/CWMGary