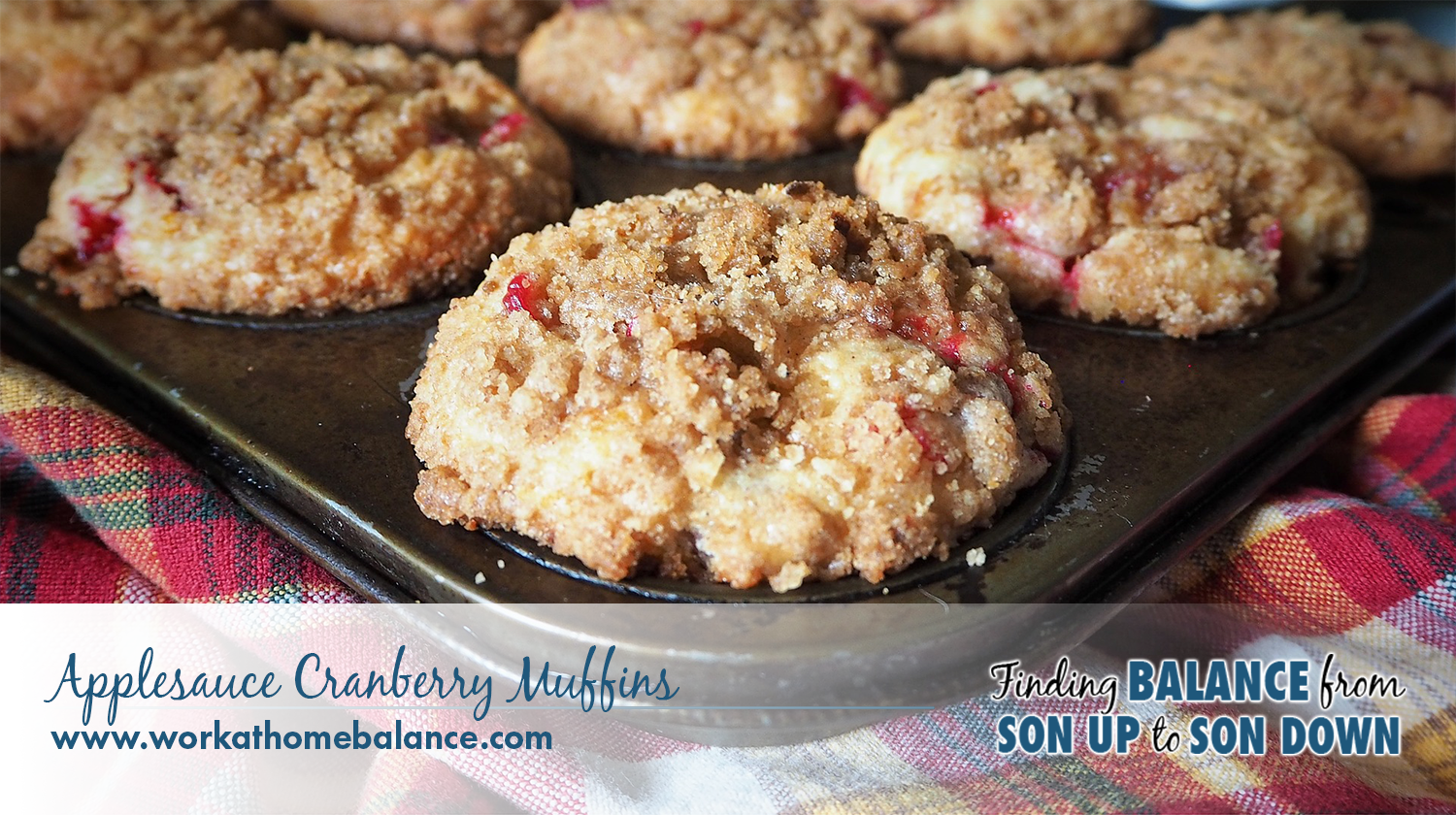 Applesauce Cranberry Muffins are a fun breakfast or snack during the holiday season. I mean let's face it, who's going to say no to cake for breakfast?!

Applesauce Cranberry Muffins
Ingredients
2 cups all-purpose flour
½ cup sugar
1 teaspoon baking soda
1 teaspoon ground cinnamon
½ teaspoon salt
1 egg (lightly beaten)
⅓ cup vegetable oil
1 cup unsweetened applesauce
1 cup fresh or frozen cranberries, chopped
½ cup pecans, chopped (optional)
Instructions
Preheat oven to 350 F.
Lightly grease muffin tin.
In large bowl mix together flour, sugar, baking soda, salt, and cinnamon.
In separate bowl mix the eggs, applesauce, and oil.
Add the applesauce mixture to the dry ingredients and mix together gently (do not over mix).
Gently fold in cranberries and scoop mixture into muffin cups until ⅔ full.
Bake at 350 F for approximately 30 minutes.
Cool for 5 minutes before removing from pan.