I only recommend products I would use myself and all opinions expressed are my own. This post may contain affiliate links that, at no additional cost to you, I may earn a small commission on. Read my full disclosure here.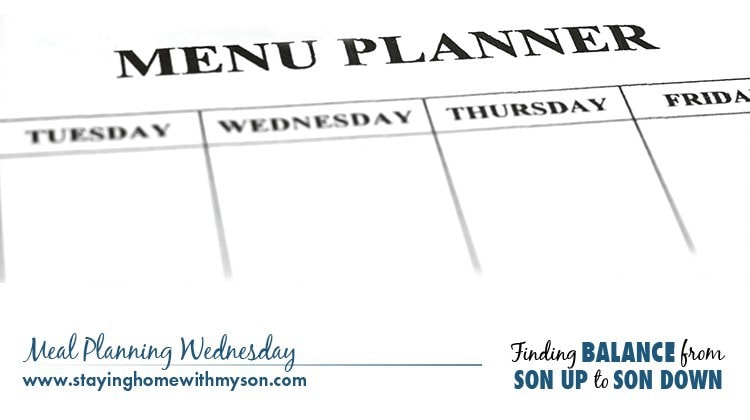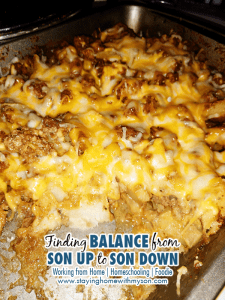 When meal planning, remember it can be more of a guide. It's to help you not stress you.
Last week I had enchiladas on my plan, but I figured I might do tacos instead. Just depended on my mood and how I felt that day. Well, instead, somebody had given us a billion pounds of potatoes. (OK. Fine. That's an exaggeration, but it was a lot.) And so I started looking for ways to use some of them up. I know many say if you store them properly that they can last a long time. I live in South Georgia. There is not a "cool and dry" place in my house. Potatoes go bad fast in the summer. I have not found a viable solution. Therefore, we're eating a lot of potatoes right now. Haha.
Anyway, I asked The Google for "Mexican potato" recipes and found this one for Tex-Mex Ranch Potatoes. I already had cooked ground beef ready for my original plan, so I just added it to this recipe for a one-dish meal. It turned out great and will probably find a home in our regular meal planning rotation.
My meal plan starts on Wednesday because the ads for my local grocery stores come out on Tuesday. Use what day works best for you.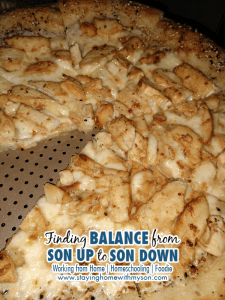 Wednesday: Tamale Pie
Thursday: Leftovers or Takeout
Friday: Pizza: One Supreme, One Garlic Chicken (Y'all this Garlic Chicken Pizza was SO DELICIOUS that I'm doing it again this week! I didn't use the spinach because I didn't happen to have any, but it was great without.)
Saturday: Meatball Subs with Potato Salad
Sunday: Meatloaf, Mashed Potatoes, Green Beans
Monday: Instant Pot Fried Rice
Tuesday: Pork Chops, Twice-Baked Potatoes, Broccoli
Interested in a "done for you" solution? Check out eMeals by clicking on the banner below. I save all my eMeals PDFs in Evernote. I reference back to them for meal planning frequently.