Using up some leftovers this week and trying to empty the carbs from the pantry so I'll quit being tempted. The weight loss is going fairly well regardless of my occasional detour though. Hoping I can get off the high blood pressure meds sooner rather than later.
Now on to this week's …
Monday: Beef Ribs, Scalloped Potatoes, California Blend Veggies
Tuesday: Tacos from leftovers, hamburger and chicken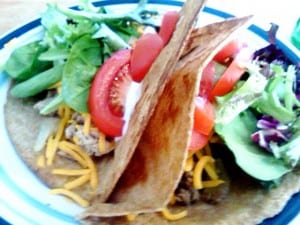 Wednesday: Italian Sausage with Zucchini and Tomatoes
Thursday: Salmon Patties with Knorr Pasta Sides Cheddar Broccoli
and Broccoli
Friday: Enchiladas
Saturday: Leftovers
Sunday: TBD
Interested in a "done for you" solution? Check out eMeals by clicking on the banner below. I save all my eMeals PDFs in Evernote. I reference back to them for meal planning frequently.