I only recommend products I would use myself and all opinions expressed are my own. This post may contain affiliate links that, at no additional cost to you, I may earn a small commission on. Read my full disclosure here.
I used the crockpot last week to make the Angel Chicken I included in last week's menu plan. I made enough for two meals, and one of those will probably happen this week. I fried some homemade egg rolls which I also made more than we would eat in a sitting. I froze the extra to use later, either for a meal or a snack. Honestly, if Andrew realized there were some in the freezer, they would be gone. So let's not tell him yet. Ok pumpkin?
Now on to this weeks…
Monday: I confess. I went to McDonald's Drive-Thru. We split a 20 piece Chicken McNuggets and medium fries.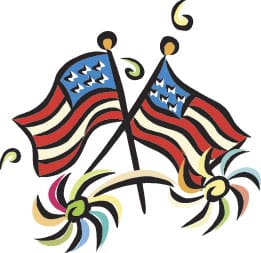 Tuesday: Stuffed Peppers (I never made them last week, and I don't want the peppers to go bad.)
Wednesday: Spaghetti Squash with Alfredo Sauce, Steak, and broccoli (Look at that. I didn't make this last week either. Ooops.)
Thursday: Headed to a friend's house for a potluck 4th of July Celebration.
Friday: Hamburgers
I've decided I'm only going to plan five days a week throughout most of the summer. Sometimes Andrew isn't here because he ends up staying with his grandma or aunt, so I'll just shuffle things around accordingly. When he's not home I don't always fix a dinner. I usually just have a sandwich or snack off and on or something.