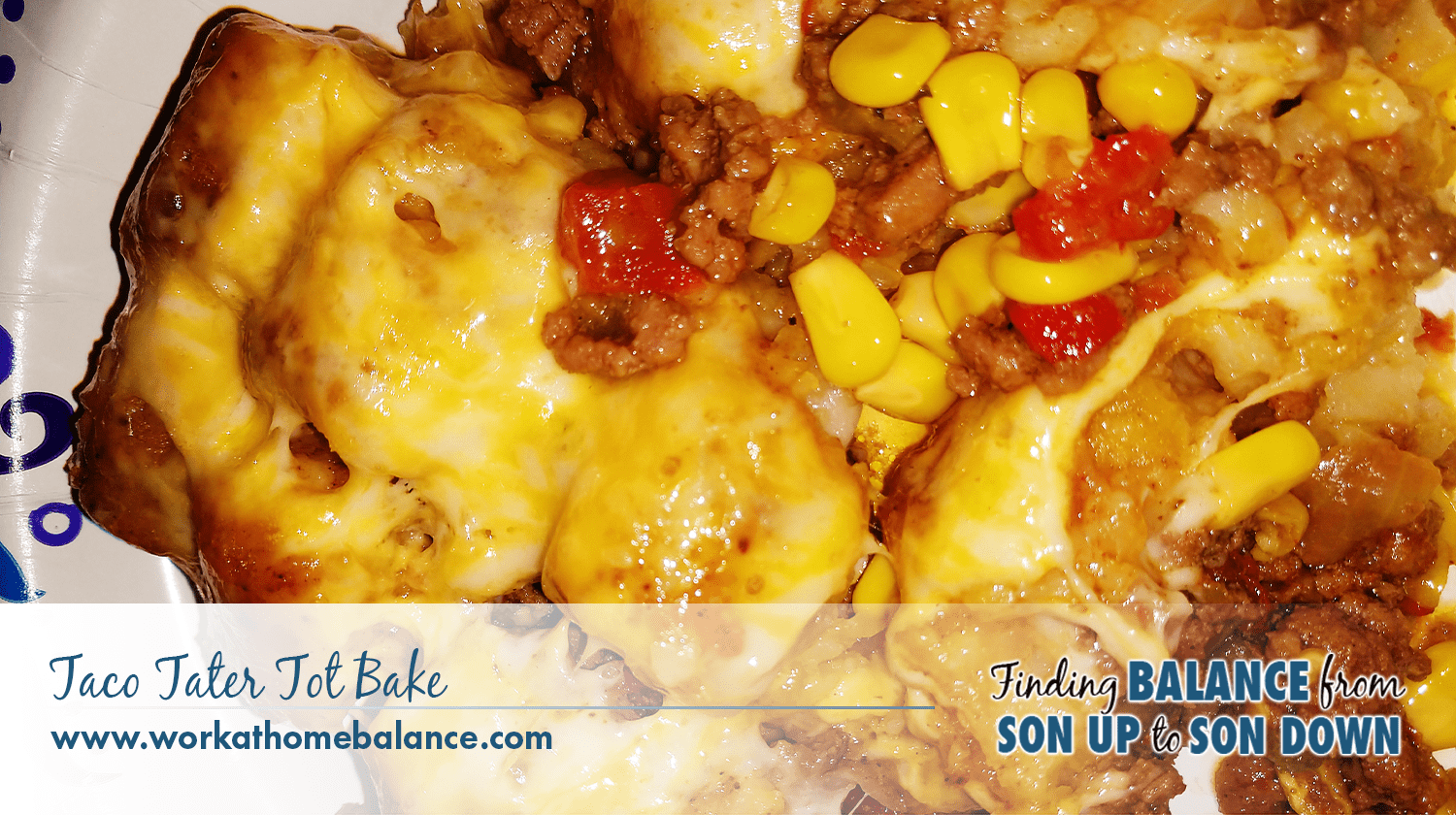 A couple of weeks ago, I came across this recipe for Mexican Tater Tot Casserole in a Facebook group. I pinned it for a future meal. When I realized National Tater Tot Day was the very next week and it happened to fall on "Taco Tuesday", I knew exactly what to make!
It came out really good, but as usual, I made it with several differences according to my pantry and our tastes. I'm sharing my version of this Taco Tater Tot Bake with you today.

Taco Tater Tot Bake
Ingredients
1 lb ground beef
1 cup onion & pepper Seasoning Blend
Seasonings: Garlic Powder, Onion Powder, Chili Powder, Cumin, Crushed Red Pepper Flakes, Salt, & Pepper (or Taco Seasoning)
1 can Diced Tomatoes with green chilies
2 lb package frozen Tater Tots
1 cup-ish Shredded Cheese
Instructions
Preheat oven to 400F.
Brown meat with onion & pepper Seasoning Blend until meat is no longer pink. Drain grease. Season meat as you would tacos.
Add diced tomatoes and stir.
Add mixture to the bottom of a greased baking dish.
Layer tater tots on top of the meat.
Bake 40 minutes.
Add shredded cheese and bake another 5 minutes or so until cheese is melted.