I only recommend products I would use myself and all opinions expressed are my own. This post may contain affiliate links that, at no additional cost to you, I may earn a small commission on. Read my full disclosure here.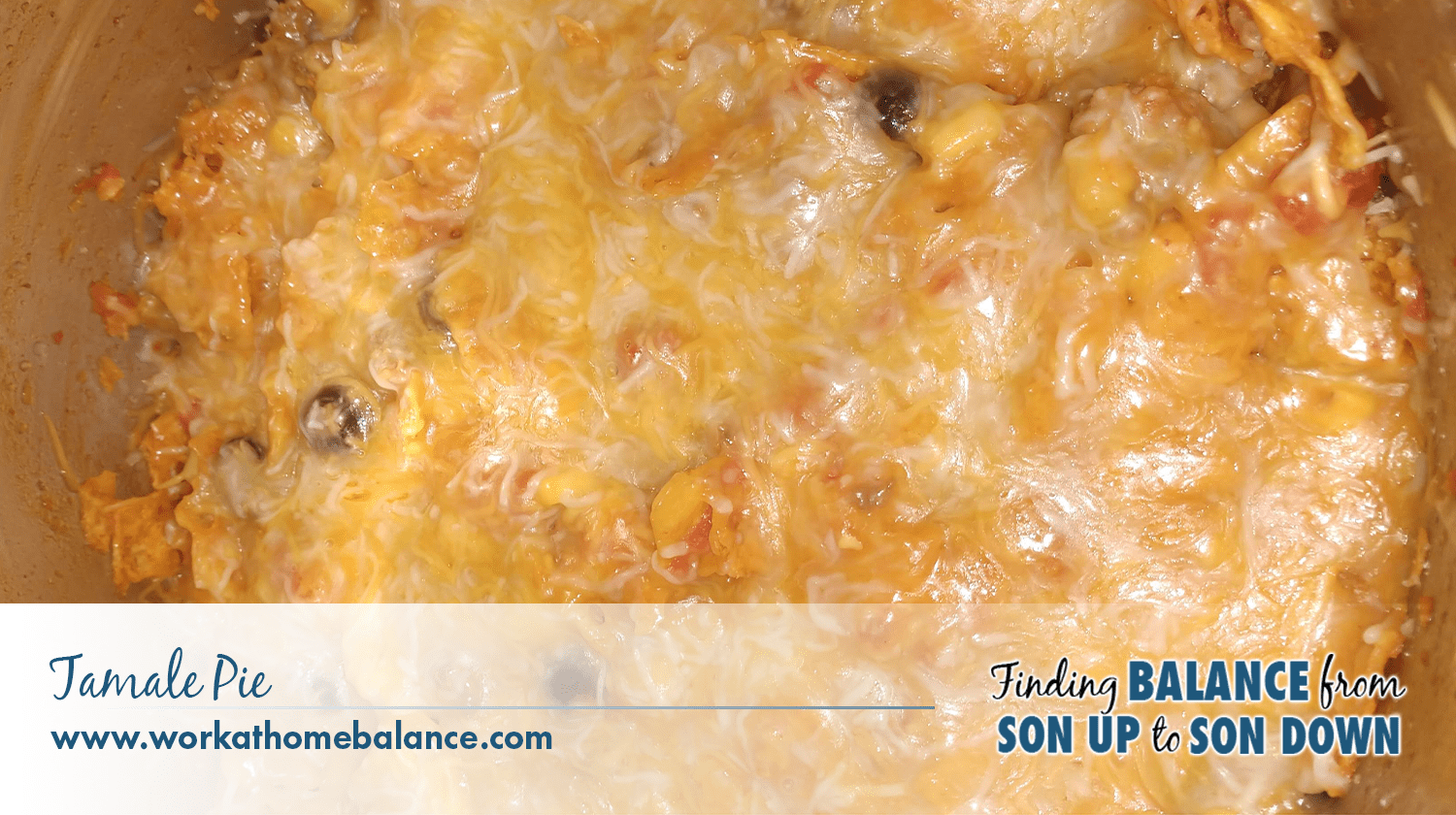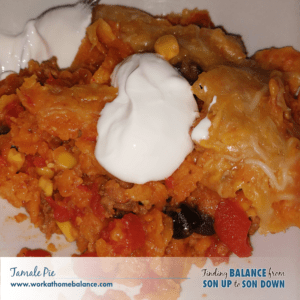 Tamale pie is one of my childhood favorites, and I really don't make it enough considering how cheap and easy it is to put together. It uses a bag of Doritos. I just use some kind of cheese flavor. Back before they had so many choices, I used the regular cheese kind. However, now they have so many varieties, I often choose a Mexican type. Whichever I'm in the mood for that day. If you like spicy, the Spicy Nacho is great in it!
I grew up having corn in it and usually use corn and I've included corn in the recipe, but I've often used green beans instead when I don't have corn available.
I usually cook it in a large pot on the stove, but I've also used an electric skillet, and just recently, an Instant Pot on saute mode. I'm thinking about trying it in a slow cooker as well. I'll update this post if/when I do.

Tamale Pie
Ingredients
1 pound of ground meat
1 large jar of salsa and/or can of diced tomatoes, Mexican flavor
1 bag of frozen corn
1 large can of sliced olives
1 bag of Doritos, crushed (any cheese flavor you like)
shredded cheese
Instructions
In a large pot, brown the ground meat (I usually use hamburger, but you can use whatever you prefer).
Add jar of salsa and/or diced tomatoes, frozen corn, and olives.
Bring to boil and add bag of crushed Doritos
Stir well.
Sprinkle cheese on top.
Turn down to simmer and cover.
Let rest for 20 minutes or until the Doritos are no longer crunchy.
Serve with sour cream and enjoy!