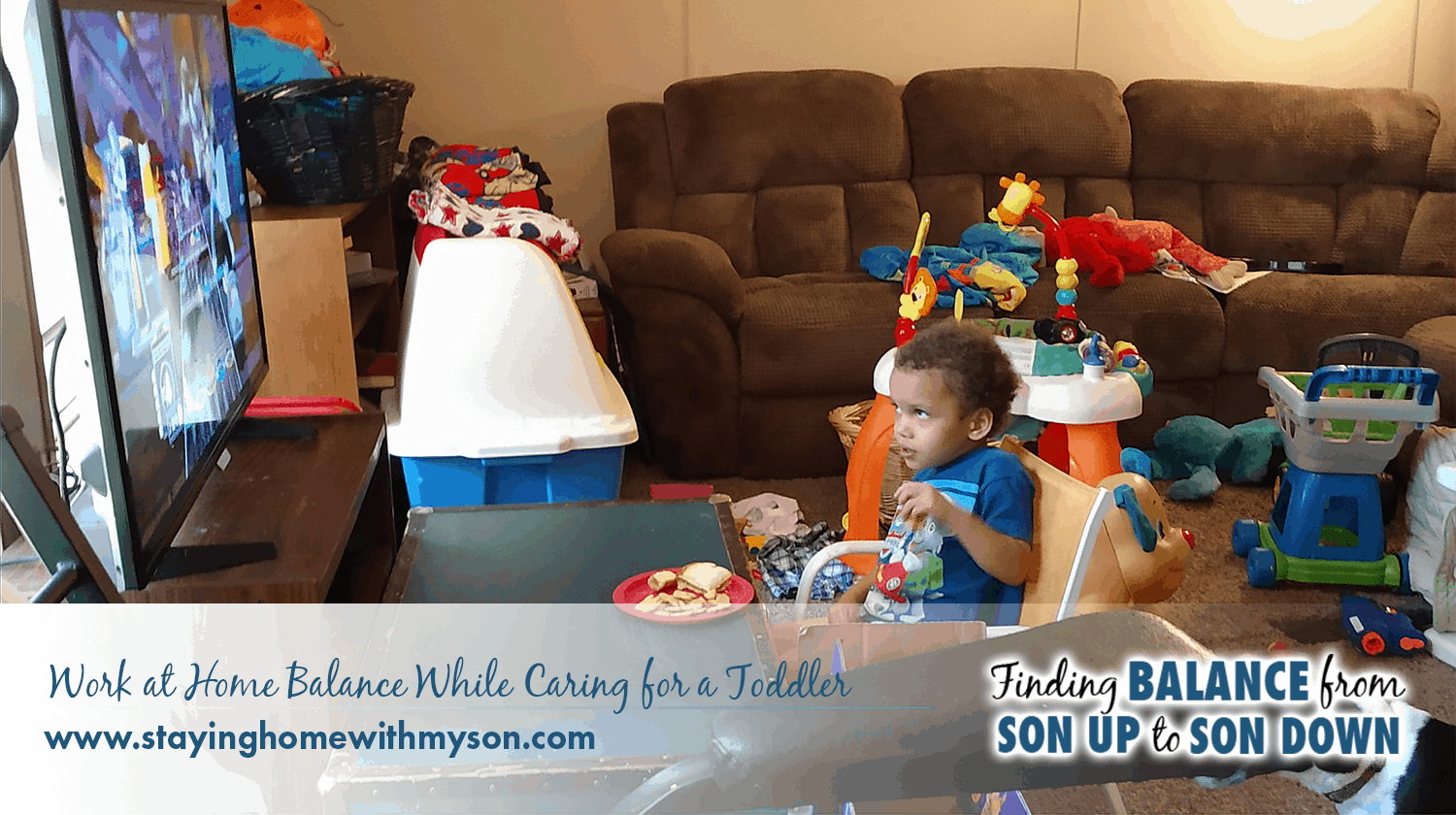 One of the issues I see a lot of in the work-at-home-mom world is the balance of time between working and taking care of your family, especially if you have young kids running around.
I have a toddler. He'll be three in about three weeks. I'm a service provider (graphic designer) for my main income. I also do some blogging and affiliate marketing as I have time. I dabble in direct sales and network marketing here and there, but I find I just don't have the time or energy for it right now along with everything else. I do believe they work when done the right way with a solid company and product. I just choose to wait until the toddler is a bit more self-sufficient before I give up any more of my time with him for something like that.
Side Note: I do have a few in my menu bar under the shopping tab that I'm happy with and will eventually get back to. If you are looking and interested in something like that, feel free to look and see if something interests you. My number one piece of advice when it comes to direct sales and network marketing is to find a company and products that you LOVE and believe in 1000%, or you will get nowhere. Don't sign up just because somebody told you about the money. I promise the money will not be there if you don't believe in your product.
I wouldn't say that I have a routine because, as most of you know, it's super hard to have a routine when you're being bossed around by a mini dictator. :) What I do have is a general routine that is flexible. I try to have a to-do list in order of importance. I used to be able to work with deadlines that were tight, but these days, I work as far ahead as I can when possible so that I'm not in as much risk of missing deadlines. Some weeks that works out better than others, but overall, it's working.
One thing I've found is I have had times when I must force my toddler to entertain himself. My desk is in the family room where he spends most of his day. I don't limit screen time when I'm working because it's pretty much the only thing that keeps him distracted long enough for me to get anything done. He doesn't even watch it for any substantial length of time, but he likes having it to go back and forth to.
Sometimes he'll watch it for a solid half-hour, usually when Elmo's World is on, and sometimes he'll go a couple of hours without even looking at it. He has his favorite toys and activities. Sometimes he'll want me to do something with him like read a book. As much as I can, I try to stop and take a break with him. We look at the book for ten or fifteen minutes, then I tell him mommy has to get back to work. Often, I'll just tell him I have to go potty, and then by the time I get back he's occupied himself with something else.
One thing that he's really big on right now is looking at picture books of himself. Ha-ha. That will entertain him for a bit until he decides he wants me to look at it with him, and then the above solution is attempted. :)
Our "morning routine" mostly consists of getting him breakfast, and then I make sure he's set up with a sippy cup and snacks and TV before I attempt to get started.
A popular piece of advice for moms with young children is to go to bed later (work after they go to sleep) or get up earlier before they wake up. I have health issues, so that is not an option for me. Some days, this routine works great for us. And some days I get nothing done until daddy gets home.
I also have accepted that my house will not be perfectly clean for the foreseeable future. Especially on days, I need to work. Thankfully daddy and my teenager help with that, but some days I just have to focus on work and the toddler. I have to let the house go for a time. As long as it's not a health hazard, a few days won't hurt.
I hope this helps. Hang in there! It does get better. I notice the older he gets, the more he can occupy himself.