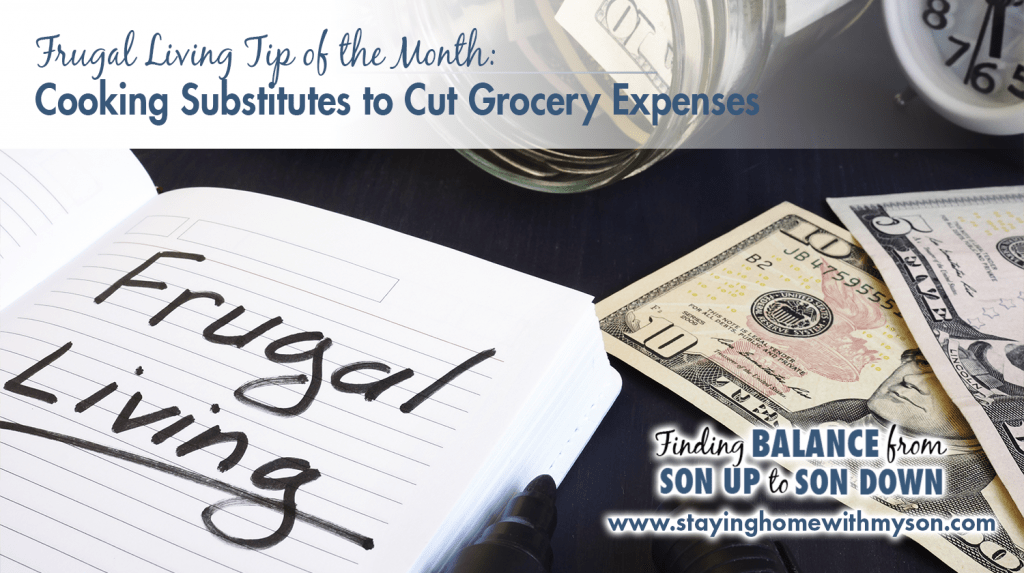 Making It Work:
These food substitutions can save you time and money. Switch out recipe ingredients with less expensive items and prevent extra trips to the store. Switch them out on a regular basis and save $50 or more per month.
Try these cooking substitutes:
1. Easy substitutes for butter. I know, I know! Sometimes it's just better with butter! Depending on the recipe, though, you can substitute applesauce, vegetable oil, or pureed white beans for butter.
2. Easy substitutes for eggs. Pumpkin puree can be used as a substitute. You can also use ground flaxseed and water. Bananas and applesauce can also be used in some recipes instead of eggs.
3. Easy substitute for saffron. Saffron is a delicious, but expensive, spice. Instead, try ground turmeric.
4. Easy substitute for corn syrup. Instead of buying corn syrup, make your own version with granulated sugar and water. It's probably healthier as well.
5. Easy substitute for vanilla beans. You don't have to pay a high price for a tiny container that has a couple of vanilla beans. Instead, you can use pure vanilla extract.
6. Easy substitutes for pine nuts. Try sunflower or pumpkin seeds in your recipe instead of pine nuts.
7. Easy substitutes for cooking wine. Use cranberry juice or apple juice instead of cooking wine. You can also use other juices depending on the recipe and how it affects the taste of the food. If you really want a more authentic taste, my favorite cooking wine can be found in many grocery stores as well as Amazon.
You can still create delicious meals when using substitutions. These substitutions can help you out when you're lacking a needed ingredient and also reduce your grocery bill every month.