I only recommend products I would use myself and all opinions expressed are my own. This post may contain affiliate links that, at no additional cost to you, I may earn a small commission on. Read my full disclosure here.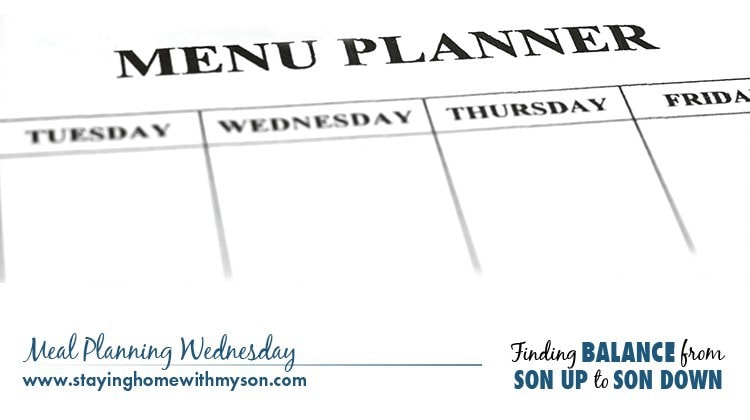 Meal planning isn't difficult, however, having a system helps. You need to be somewhat organized and a bit patient. I base my meal plans on the local sales even when they don't mesh with the recipes I have in mind. Sometimes I spring for the ingredients anyway, but I often put that meal on hold until the item does go on sale. If your week is really busy, pasta, burgers and even breakfast for dinner are options. Get creative and have fun. Meal planning really can alleviate much of the stress of busy families and meal time.
I meal plan on Wednesday because Tuesday is when the ads come out for my local grocery stores. Use what day works best for you.
Wednesday: Chicken Pot Pie because it's Pi Day
Thursday: Ribs, Mashed Potatoes, Green Beans
Friday: It's Pizza Friday! I'm thinking about making this Garlic Chicken Pizza.
Saturday: It's St Patrick's Day, and we'll be having our traditional Corned Beef and Noodles with Cabbage
Sunday: Slow Cooker Lasagna
Monday: Fried Chicken, Seasoned Potato Wedges, Green Beans
Tuesday: Tamale Pie
Interested in a "done for you" solution? Check out eMeals by clicking on the banner below.