You may or may not have seen the first school picture Andrew came home with this year. If not, check it out here. Go ahead, I'll wait until you get back. I even set it to open in a new window. So you can just close it and you'll be right back here.  :)
Ok, so now that you've seen the first picture. Let me say the second picture made it's way home the other day, and I am very pleased. Much better. And while I was concerned his hair might not look as good, I'm thinking it actually came out better.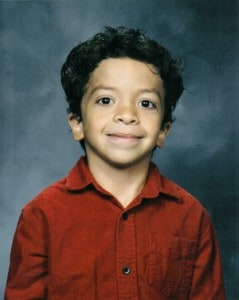 What do you think? Much better methinks.