Gained. Yes. I've gained. And while I didn't do much traditional exercise, I was WAY more active last week than normal and I thought there would be some kind of loss. All the cleaning getting ready for Andrew's birthday party. All the running around the day of the party keeping kids entertained and happy and sharing. But nope. I gained instead. Lovely.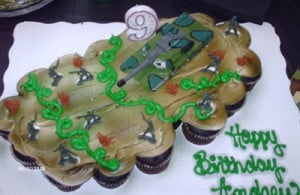 Oh wait. Maybe it was all that cake and delicious butter cream frosting that foiled my efforts.
Follow my progress and those I've teamed up with over at Plus Size Bloggers.